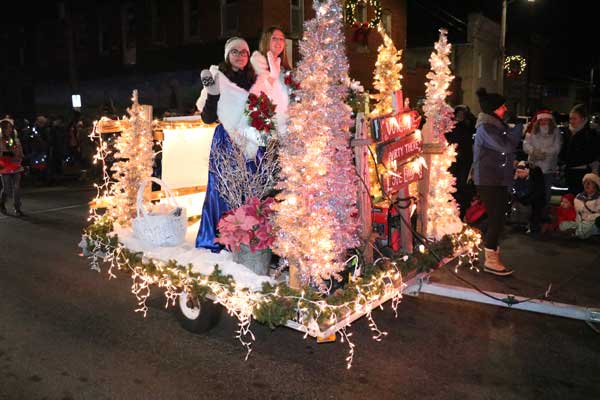 Location: Rideau Auctions (2250 County Rd. 31)
Cost: Free!
Dates: Friday, Dec. 4 & Saturday, Dec. 5, 2020
Time: 6:00–9:00 pm
Please Note: In accordance with OPP guidelines, traffic will turn RIGHT ONLY at the entrance and exit of the event. Spectators approaching from the south will be guided through Winchester.
All registered floats are automatically entered in our annual Float Contest.
Prizes are awarded after the event, and consist of baskets containing local products.
Our Float Contest Categories are:
Best Overall
Best Business Float
Best Non-Profit Float
Best Agricultural Float
Best Animal Float
Most Lights
People's Choice (come back on event night to vote!)
Most Lights
Most Original
NEW for 2020 only: Thanking Our Frontline Workers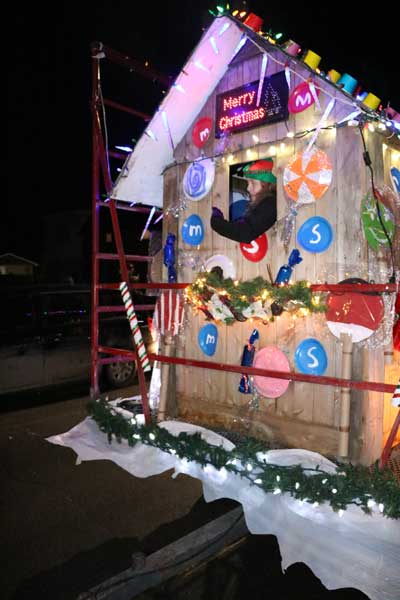 Keep checking back for our list of registered floats. We update it as often as possible.
The planning committee is solely responsible for the safety of all participants and spectators during the ongoing Covid-19 pandemic. 
For this reason, we will have extra safety measures in place, in keeping with guidelines and regulations set forth by the Province of Ontario and the Eastern Ontario Health Unit.
It is our goal to make this occasion as fun as possible for everyone involved. With this in mind, we thank everyone in advance for complying with the rules and guidelines.
Float Rules & Regulations
Identify your entry by visibly displaying your name, your company name, and/or your sponsor's name.
Float / Display spaces are 15′ by 25′ each. Participants can choose as many spaces as they wish, so long as the space is well used and lit up.
 Any participant wishing to distribute candy or other goodies for the kids must bring their contributions to a committee member in advance of the event. We will be preparing 'goody bags' to be distributed by a single volunteer as vehicles enter the yard. No treats are to be handed out by participants in an effort to maintain social distancing.
Floats MUST register by Friday, November 20, 2020. This will allow the planning committee time to arrange the lineup and assign designated spots.
You will be given a designated area in which to set up your float or display. No trading or moving will be allowed unless approved by a member of the planning committee.
We strongly encourage participants to test their lights, music and any moving parts prior to the event.
Set up will take place on December 2, 3 and 4. If you would like to arrange to set up your display during the weekend prior, please

contact

a committee member.
Important Notes for Participants:
Floats/Displays will not need to be 'manned' all evening, so long as you have filled the space well and it's lit up. If you need a committee member to turn off your lights for you at the end of the evening, please let us know in advance (you must be on-site to turn the lights on at the beginning of the event).
Generators are to be kept behind your display.
Spaces are 15′ by 25′, and you can reserve as many as you'd like, so long as the space is well used. Exceptions are made for floats that require a larger area, such as horses and dancers. If you require a space larger than the designated size, please let us know in advance of the event.
The office building for Rideau Auctions will be open ONLY to participants and volunteers for anyone wishing to warm up or use the bathroom.
We will have a designated parking area for participants and volunteers behind the display area.
Designated days for set up are Wed., Dec. 2, Thurs., Dec. 3 and Fri., Dec. 4. If you would prefer to set up your display during the weekend prior to the event, please contact a committee member to arrange a date and time.
We strongly encourage participants to test their lights in advance of the event start.