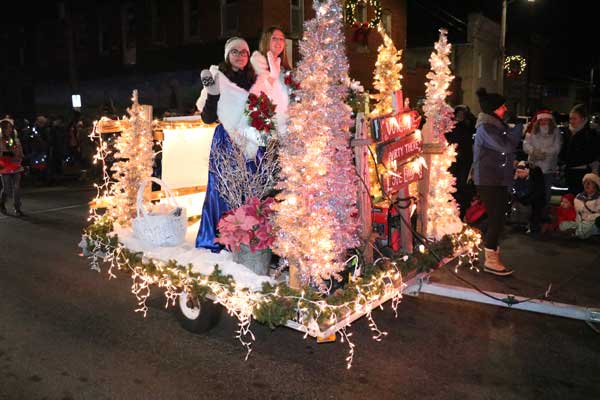 Location: Winchester
Cost: Free for both floats and spectators. Donations of cash and/or non-perishable food items to Community Food Share and the North Dundas Christmas Fund are welcome and will be collected along the parade route.
Date: Saturday, Dec. 3, 2022
Time: 7:00 pm
All registered floats are automatically entered in our annual Float Contest.
Prizes are awarded after the event, and consist of baskets containing local products.
Our Float Contest Categories are:
Best Overall
Best Business Float
Best Non-Profit Float
Best Agricultural Float
Best Animal Float
Most Lights
People's Choice (come back on event night to vote!)
Most Original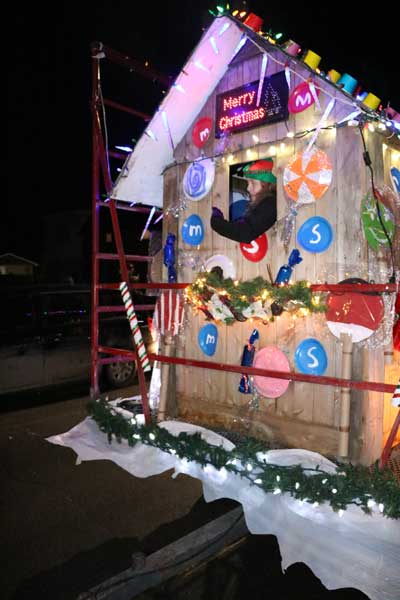 Please check back for the list of this year's float participants. We will update this list as frequently as possible.
The planning committee is solely responsible for the safety of all participants and spectators during the ongoing Covid-19 pandemic. 
For this reason, we will have extra safety measures in place, in keeping with guidelines and regulations set forth by the Province of Ontario and the Eastern Ontario Health Unit.
It is our goal to make this occasion as fun as possible for everyone involved. With this in mind, we thank everyone in advance for complying with the rules and guidelines.
Important Notes for Participants:
Floats/Displays will not need to be 'manned' all evening, so long as you have filled the space well and it's lit up. If you need a committee member to turn off your lights for you at the end of the evening, please let us know in advance (you must be on-site to turn the lights on at the beginning of the event).
Generators are to be kept behind your display.
Float participants will be able to park their vehicles behind their displays, so long as they arrive before the start time.
We strongly encourage participants to test their lights in advance of the event start.